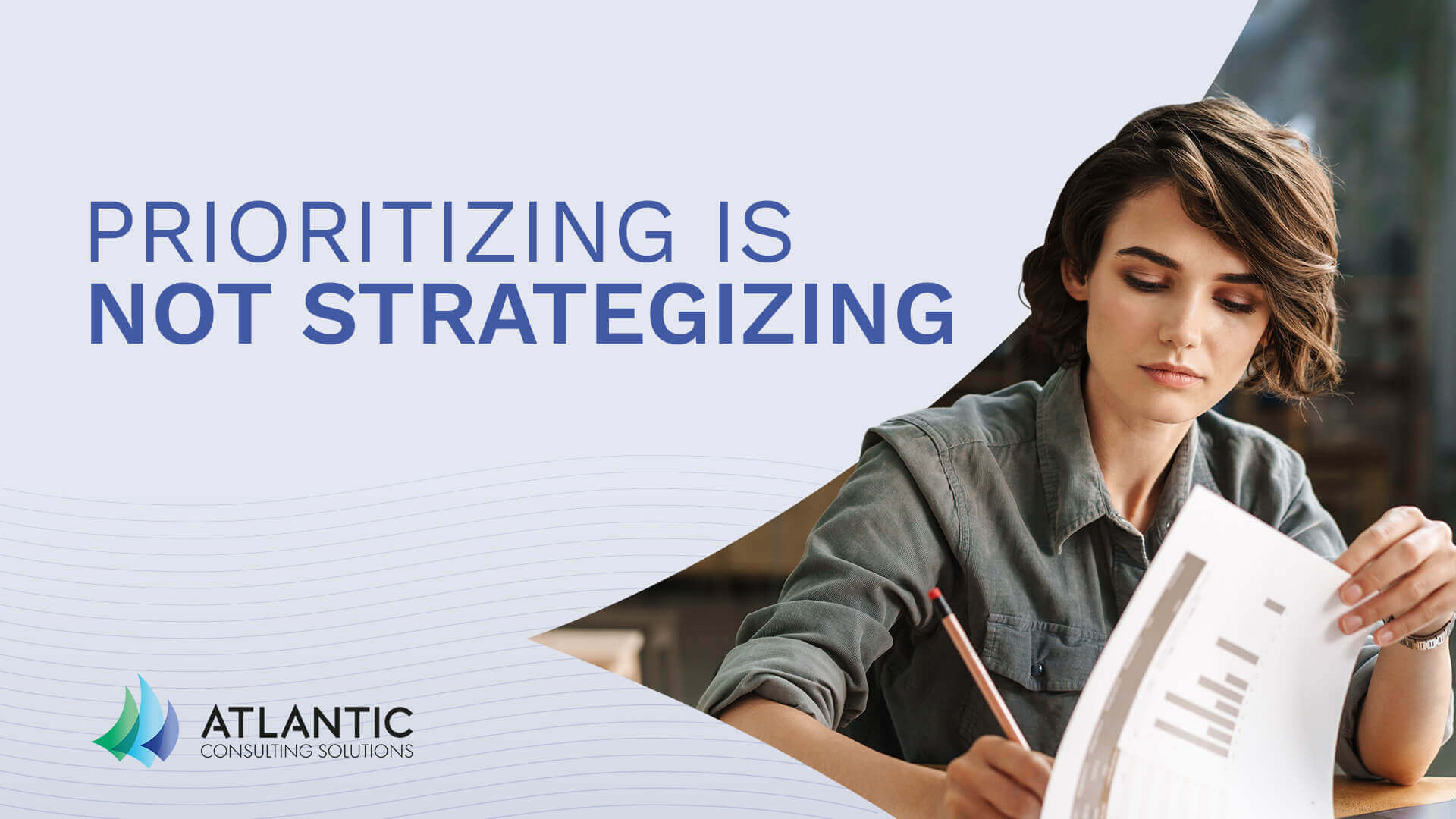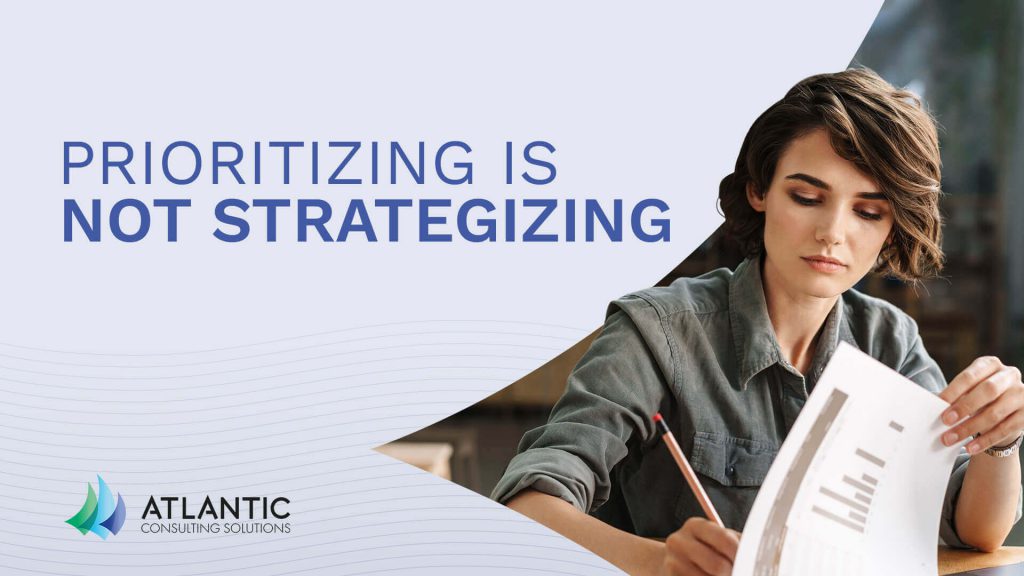 Prioritizing is not strategizing
A few weeks ago I was invited by the Bank of North Georgia to attend the 2016 Economic Forecast Presentation at Cobb Energy Center.  Great event by the way!  To my great surprise I ran into a business owner whom I assisted in a small degree as a consultant.  His business is doing absolutely great.
 
We sat down to listen to Roger Tutterow Ph.D., Prof. Economics at Kennesaw State University give his forecast. At the end of that session my previous client was sharing with me all overcome with pride how he was developing his MBOs.  When I saw them there came to my mind two conflicting thoughts: one was of joy because he had put a lot of thought into it (hard work) and the other was concern because there were so many goals. I didn't even know where he would begin.
 
I recommended he focus on only 3 wildly important goals, or what some would call "strategic objectives".  I gave him my reasons why:
MIT's study: work on 1-3 goals and you will achieve 1-3 goals.  Work on more than that and you will achieve 1 to none.
The US Marine's use the principle of 3 to structure everything.
My personal experience with numerous business owners and their plans.
 
I could tell he resonated with my rational because he experienced it many times as I'm sure you have.  He immediately began working on reducing his goals to three.  He showed them to me after some time in silence while I talked to other conference participants.  I was impressed with his call to action.
 
Then, he showed them to his business manager along with all his MBOs, who in turn said, "Yea, all you need to do is to prioritize all your goals".  As he said that it hit me how easy it is for a business owner so busy with day-to-day work to go the easy route.
 
I realized when developing your MBOs, or goals it's not enough to just a question of prioritizing what is important, success will require much more from you as a business owner.  You have to have a truly strategic vision guiding you. Thus, prioritizing is not strategizing.  Why?  Prioritizing is having a checklist or project management mentality; any organized person can do this.  Strategizing is forging the future through true leadership; a true entrepreneur needs to think this way.
 
Sounds logical, right?  Try testing it and you'll see it's not easy to remain focused.  My previous client is doing great.  With  this new method he will do even better!