To partner-up with business owners to craft a long-term vision, going beyond just giving advice and working together to help them follow through on it.
To work with business owners to achieve their own success and affect the success of our shared community.
Our three core values are firmly anchored in client success:
We are clear, relevant, and direct in our communications to maximize your valuable time.
We see ourselves as stakeholders in your business; we value your trust and are committed to being active team members so that your business thrives.
We focus on the big picture first and then implement tailored solutions to help you achieve your goals.
Albert Assad is an accomplished executive and entrepreneur with over 20 years of experience leading high-growth initiatives. As Founder and Managing Partner of Atlantic Consulting Solutions, he has worked with over 300 businesses across North America, South America, and Africa to drive strategic transformation, operational excellence, and financial growth.
Throughout his career, Albert has led numerous consulting engagements across 38 industries – from construction and legal services to marketing agencies and fintechs. He brings extensive expertise in strategic decision-making, organizational restructuring, M&A, fractional CFO services, and accelerating growth. His efforts have aided many clients in achieving exceptional growth, including multiple firms landing on the Inc. 5000 list. Additionally, Albert has extensive experience successfully resolving complex business conflicts between leadership and management teams over many years.
Albert has also played an instrumental role in capital raising, having structured and obtained over $140 million in working capital for ventures across industries, including real estate. He is also an active real estate investor himself, with a focus on properties in the Southeastern United States.
He holds executive education from The Wharton School, University of Pennsylvania, as well as an MBA focused on entrepreneurship. Albert also has three other master's degrees from universities in Europe and Latin America. He has a specialization in negotiation from Harvard University.
An entrepreneur at heart, Albert has founded and operated three companies in consulting, private equity, real estate, and nation-building. He is also dedicated to giving back and serves on several nonprofit boards in the community.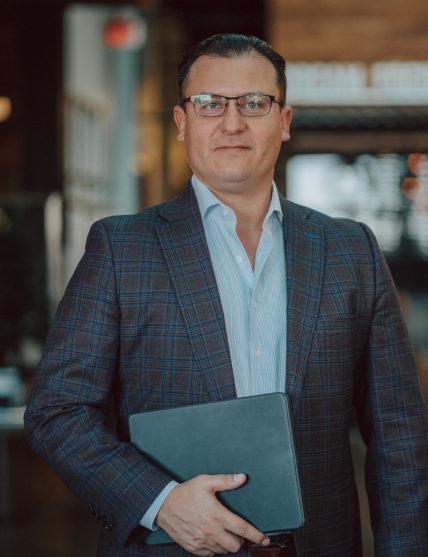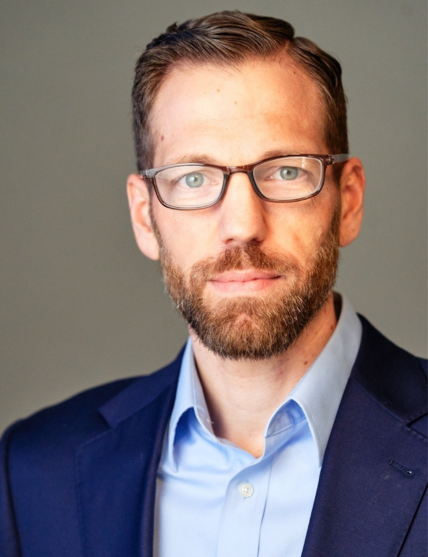 Nathan Miller is a global leader with over 25 years of international experience across 11 countries and fluency in four languages. He holds licentiate degrees from universities in Europe.
Leveraging his background in strategic management, organizational development, leadership coaching, and training, Nathan has served in diverse leadership roles, including business management in full-service marketing agencies, management roles in construction companies, and also as a National Director for a global non-profit organization and editor-in-chief of a website in Rome, Italy. He also brings experience in education, counseling, and real estate.
Nathan is passionate about applying his global perspective and diverse expertise to help business owners grow and thrive. Outside of work, he enjoys basketball, woodworking, and hiking with his wife. With his remarkable breadth of knowledge and skills, Nathan is a valuable asset to our organization.
Senior Executive Assistant
Ley Abellana is an experienced executive assistant with over 8 years of experience providing comprehensive administrative support in corporate settings. She holds an educational background in management accounting that informs her keen understanding of executive operations.
Through her time at Marriott in Dubai, Ley cultivated expertise in anticipating and fulfilling the wide-ranging needs of senior leadership. She is devoted to continuously expanding her skillset, as evidenced by extensive training and certifications tailored specifically for executive assistants.
Currently, Ley plays an integral role at ACS, supporting the Managing Partner and the team. She seamlessly handles critical responsibilities, including coordinating meetings and managing social media platforms. Mirroring our Managing Partner's dedication, Abellana ensures all tasks are completed with care and urgency for our clients.
In addition to her professional work, Ley actively gives back to small business communities through pro-bono support; she aids in training employees to position themselves in growing companies.
Beyond her demanding career, Ley finds enrichment in the arts. An aspiring artist, she lends her melodious voice to singing. Ley Abellana embodies a powerful blend of unwavering professionalism, creativity, and personal warmth.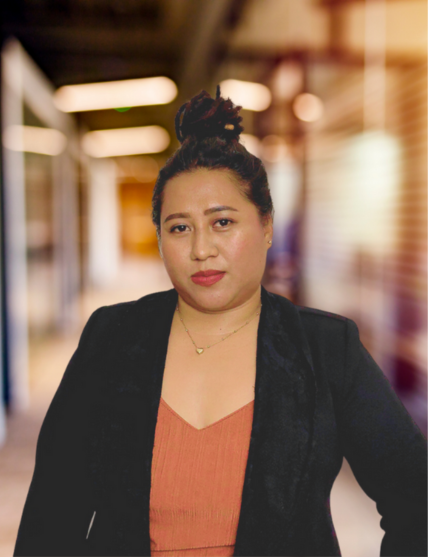 Key performance indicators our team has delivered:
170+
Strategic Plans developed
20+
Years of management experience
25+
Workshops on strategy, finance, organizational culture and others
$145+
Million Raised for clients' capital needs
3.5x
Average Profit Increase in clients' businesses
280%
Average Revenue Improvement in clients' businesses
38
Industries directly influenced by our consulting services
Strategic Plans
developed
Years
of management experience
Workshops
on strategy, finance, organizational culture and others
Million Raised
for clients' capital needs
Average Profit Increase
in clients' businesses
Average Revenue Improvement
in clients' businesses
industries
directly influenced by our consulting services
Partnerships - At ACS, it's all hands on deck
We believe that client success hinges on leveraging networks of experts and working together, and we base our approach on stakeholder management. We know that we don't know everything, but we do know what it takes to succeed, so we focus on providing clients solutions that come from a variety of voices across different industries.
We have an extensive fleet of trusted advisors at our disposal–all with the skills to help you build your business effectively.

International Partnerships
We have fostered partnerships with other consulting firms that share our vision because of our clients' international needs. This global presence allows us to provide our clients with local teams that have the business expertise required–no matter the location.

Giving back is the best way to help others, so we donate a portion of our annual earnings to Helping Hands Medical Missions.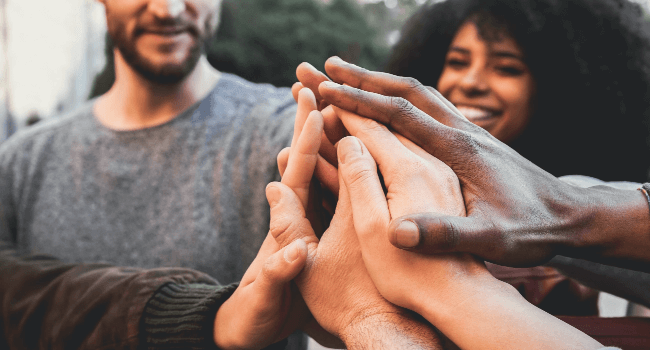 ACS has been helping the community since day one. Giving back is part of our vision. Here are some facts about the work we've done to help communities around the globe:

We've provided 1,900+ hours of Pro Bono work through workshops, one-on-one sessions and more


31% of our clients has been Pro Bono work because serving our community is important to us


Our Pro Bono clients have been: 47% African American | 24% Hispanic
ACS has been helping the community since day one. Giving back is part of our vision. Here are some facts about the work we've done to help communities around the globe:
We've provided 1,900+ hours of Pro Bono work through workshops, one-on-one sessions and more
31% of our clients has been Pro Bono work because serving our community is important to us
Our Pro Bono clients have been: 47% African American | 24% Hispanic