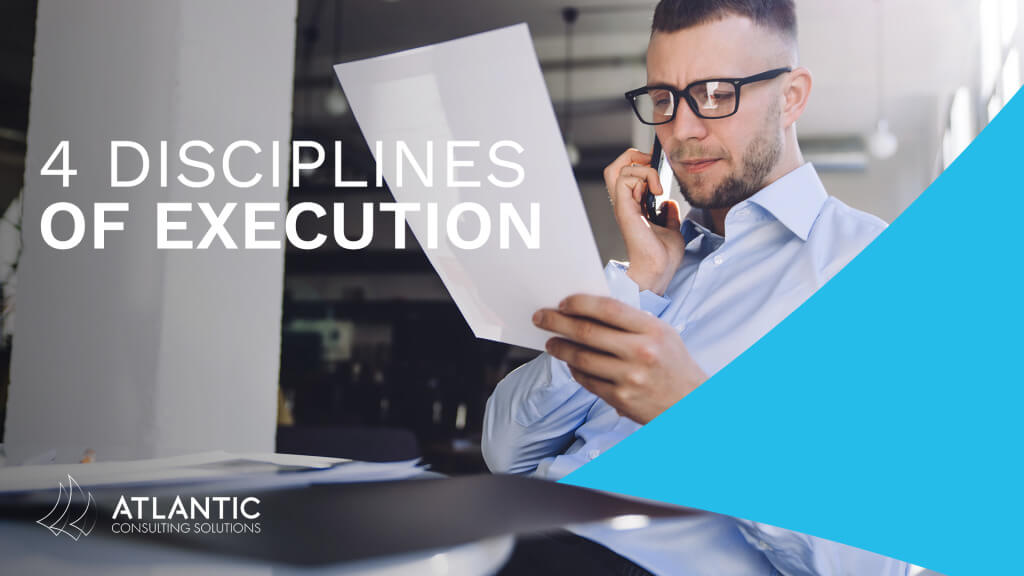 Introduction to 4DX Focus Blog
So the adventure begins!  Some months ago I left my previous job with the intention of looking for a new one.  Soon after I left, to my surprise, a few business owners who found out I had left (I'm still amazed at how news travels fast) reached out to me and asked me to help them with their business. I decided to do so as I looked for a job.  Within a few weeks I had more clients than I had before. This made me realize two things: these business owners like my consulting style and I have a new company.  Thus began my new professional path which my clients lead me to.
 
I decided to eat my own cooking: develop a strategic plan. It was hard because I was already sailing at high speeds without the boat being fully built.  But I did a professionally heroic thing: I forced myself to dedicate time to the wildly important things.  I dreamed, developed, formulated and documented my wildly important objectives and created a path to achieve them with intentionality and intelligence.  It has made a huge difference helping me focus on what I want to achieve and not on being dictated by the whirlwind (daily activities).
 
As part of my strategic plan (the marketing piece), I've committed to sharing my knowledge and experience with anyone willing to read.  I am hopeful they will be a simple yet enriching source of growth.
 
I will deliver a series of blogs based on the three services Atlantic Consulting Solutions offers:
 
Strategic Planning: the first series of blogs will focus on the greatest challenges for small business owners. This is the one I consider the most important of all. The important of focusing on strategic goals and follow through on them. The importance of using smart data for better decision-making.
Management Improvement: the second series of blogs will revolve around management improvement.  Mainly focusing on streamlining operations, stakeholder management, building solid infrastructure for future growth, personnel management, implementing new technologies, etc.  The power of benchmarking as a tool to better manage your company.
Funding Options: third series of blogs will be based on funding options. This will include topics on supply chain financing, lines of credit, commercial mortgage loans, ABL lending, factoring, etc. and understanding what are the best options for your business.
 
Looking forward to sharing this with you and helping you to make your business that much more successful. Let the adventures begin!