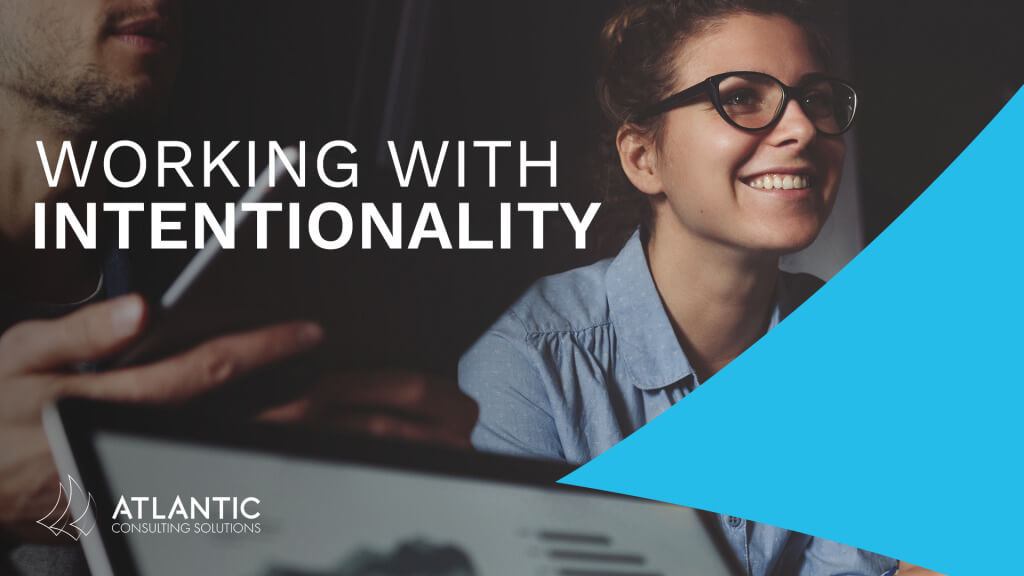 Intentionality vs Opportunistic
In all the years that I've been working with businesses from very large to very small I've noticed that in many cases (more than one would feel comfortable admitting), even with very successful ones, they have a subconscious opportunistic work approach.
 
Let me explain what I mean.  When I was in Silicon Valley working with a very large organization with more than 14 different schools in the Bay Area, there was no unifying plan.  It was really based on, "Oh, there is a great opportunity here we'd be dumb not to take advantage of it and open up a new school."  So they did.  And this happened along the next 10 years; in some cases a few blocks from each other…  Sadly, the economy no longer allowed inefficiencies to go unnoticed.  Then, they realized that most of these schools were loosing students due to aggressive competitiveness, had extremely high maintenance needs, etc.  A couple of schools had to close. You can imagine the rest of the story.
 
How could this have been avoided?  By working with intentionality. What's the difference?  Well, working with intentionality for me means "being purposeful in your activities to achieve a long-term vision" while working opportunistically for me means "taking advantage of seemingly good opportunities without focusing on the vision".
 
When driving, there's a great difference between knowing where you are headed while taking advantage of some quick turns on the way than just driving around and being lead by the open routes that appear on the way.  You have no idea where you will end up and it will most likely take longer to get to any destination.
 
In the same way, the most long-term successful companies do not work on an opportunistic subconscious model, they work on a very intentional and purposeful platform.  This is another way of saying, "They develop and implement very specific, well thought out, team-oriented strategic plans".  If successful companies have one shouldn't you?